---
AJIS – A high-end Private Driver in Lyon
---
Book your Private driver in Lyon for any distance
---
---
Easily and quickly book a Private Driver via our booking page. Plus, get the price of your trip live. Possibility to book a driver available day and night directly from our website ! How much does a cost between Lyon and Lyon airport? What is the price of a driver for an intramural journey to Lyon at night? You will have all these answers by simulating your course. Our prices are calculated according to the number of kilometers and the day or the night. We always adjust the cheapest price by selecting the shortest routes.
---
---
AJIS is a Transport Company with Private Chauffeur in Lyon. We offer a top-of-the-range trip to Lyon, in the region, throughout France and Geneva.
Available on time, day, week
Available 24h/24 et 7j/7
Safety on board
All Distances: Lyon, France, Switzerland & Europe
---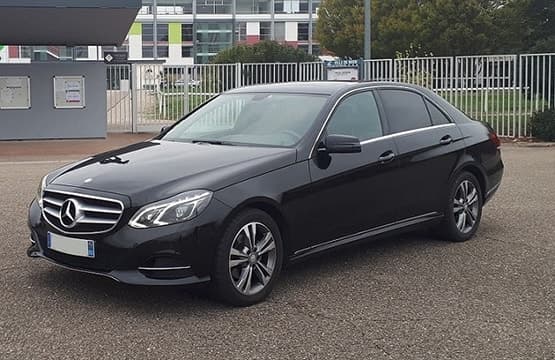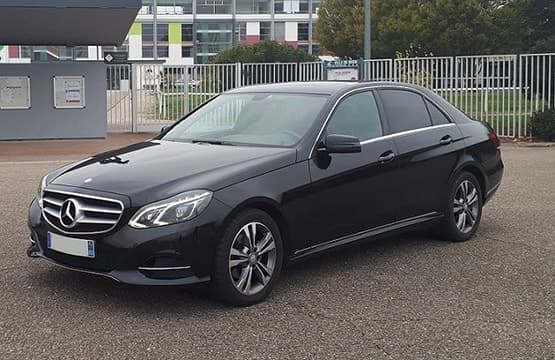 ---
---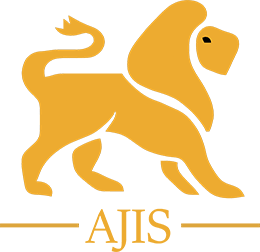 Votre transport Business VTC à Lyon
Our transport service with vehicle in Lyon is specially designed for Businesses and Businessmen. We are experienced, fully trained and aware of your requirements and your requirements. At the same time, we provide a secure transport service. You are CEO? Senior ? Middle manager? Employee ? Do you have to arrive on time with a flexible and flexible private driver ? You want a service ensuring your safety ? Our Transport Service with driver in Lyon is for you!
---
---
The Benefits of AJIS, your Private driver in Lyon
---
Transport of people is our passion. We have a great experience in transport with private driver and we will make every effort to ensure that your journey is in conditions of maximum comfort and safety. We will ensure you a professional service, a personalized journey and listening at all times. Our service is irreproachable. With AJIS, you will be guaranteed to arrive safely on time. We will adapt to meet all your needs.
---
---
CAB Services in Lyon
---
---
All your trips with a reliable driver in Lyon
---
Looking for a Reliable, Serious, Trustful Driver? We will make the difference and we will ensure you an unequaled quality of service. We are confident that you will be satisfied with our service and that we will become your professional partner.
Our company is based in Lyon, you can count on us for all your travels in Lyon area, but also throughout France and Europe. Our motto is: Premium service where our limits are yours.
Our driver is experienced and will stand by your side. Do you have a meeting in Bron ? A meeting at Part-Dieu? An appointment in Saint-Priest ? A seminar in Meyzieu? Our scope of intervention is wide and we will be able to answer all your requests.
---
---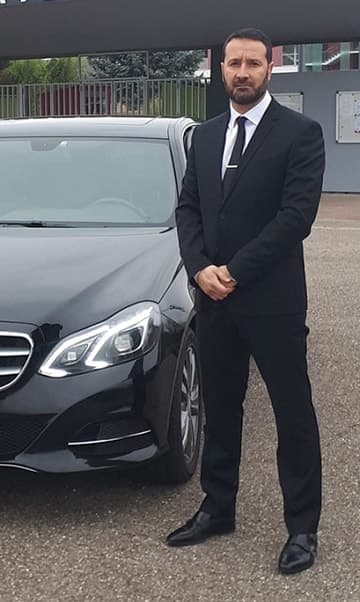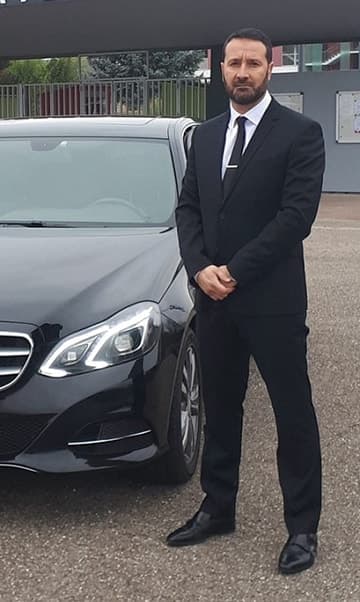 ---
Hedy – AJIS's President
---
Throughout my career, I learned many rules that have become precepts such as: Rigor, Punctuality & Reliability. I created AJIS, a transport company with high-end transport services in Lyon, to link two passions: driving and safety. All my experience and my know-how will be at your disposal so that you can travel in a secure cocoon. I am passionate about my work and I will do everything I can to answer your requests.
---
Our service qualities
By my training, my professional career and my personal qualities we will assure you an exceptional quality of service :
Punctuality
Listening
Rigor
Trust
Discretion
Simplicity
Everything will be done to make our Service accessible and easy to use via our booking module. 
---
Let yourself be driven in a Mercedes E Class
For your appointments or whatever the reason for your transport, you want a vehicle that combines high-end comfort, luxury and safety ? We have chosen the Mercedes E-Class for all these qualities.
The Mercedes E-Class is one of the safest and most comfortable vehicles in its range. Everything has been thought for the comfort and well-being of the passengers. As the cabin is spacious, we guarantee you a moment of relaxation and serenity to arrive at your destination.
AJIS – Comfort and Safety
---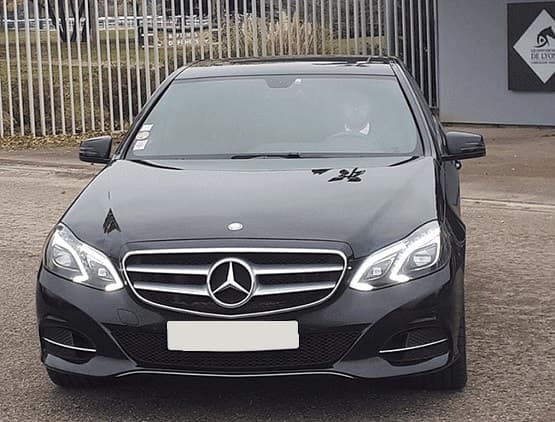 ---
Do you need a reliable and trustful driver ? Our goal is to provide you with a service of excellence, all our know-how will be at your service. So, for us every customer counts. That's why we will do our utmost to meet your requirements so that your trip is a unique experience. Do you have a trip to Lyon area ? Any distances to France or Switzerland ? So do not hesitate to contact us by phone at +33 7 69 72 53 56, to book your trip using our booking form, or even ask us for a free quote within the framework of a provision for an hour, a day, or more.
---
---
---
Whatever your journey and the purpose of your trip, you will have a quality and personalized service.
AJIS – your trusted partner !
---
---
---
A Business driver in Lyon
---
We are speiclized in business transport. Thus, if you are a business leader, a businessman, a salesperson or an employee, you will be satisfied with our services. In this context, our goal is that you are completely satisfied. As a result, our driver will be more than just a driver but a reliable person at your service. So, you need a quality service, the certainty of arriving on time, to move with ease to fulfill your professional goals? Contact us !
To serve you, we will drive you in the business districts of the Lyon region. In addition, we will move you in a vehicle from and to Lyon-Part-Dieu, The district of the City Hall, but also Vaise & Confluence and Gerland. In addition, we also propose to take you to the commercial areas of Vaulx-en-Velin, Saint-Genis or Ecully. Do not hesitate to get closer to us to know more.
---
Tours in Lyon
---
AJIS also invites you to discover the most beautiful sites in the Lyon region. Comfortably seated in our high-end vehicle, you can go between the different tourist sites of the Lyon metropolis and its area. Thus, you will discover in another way the rich cultural heritage of the capital of Gaul :
Notre Dame de Fourvière Basilica
Parc de la Tête d'Or
Place Bellecour & Hôtel Dieu
La Croix-Rousse
Saint-Jean-Baptiste Cathedral
Ancient Theater of Lyon
Lyon's City Hall
Bartholdi Fountain
Place de Fourvière
Grand Hôtel-Dieu
Zoo of Lyon
Amphithéâtre des Trois Gaules
And any other place on request !
---
Your private driver in Lyon on Android
---
Our vocation is to offer you a high-end transport service. That's why we are demanding to offer you a quality of service and transport that meets your expectations. In order to be responsive and efficient, we have implemented a free ergonomic and easy to use application on Android. It can be downloaded for free from the Google Play Store. Thus, you will be able to learn more about our services, contact us and book online directly on your Smartphone.
---
---
---